We love Wayne Gwillim: an Acting Up Stage perennial, Wayne has music directed 4 of our shows, including our very first production Tick, tick… BOOM! Wayne could most recently be heard tickling the ivories for Mirvish's Wizard of Oz, and will soon be heard doing the same for Les Miserables. Before he hits the barricades, we caught up with Wayne in anticipation of his return to Acting Up Stage for our reimagined revival of Elegies.
What musical will you always remember for its score?
Believe it or not, I'm going to say Les Misérables. It doesn't apologize for having operatic scope, and I enjoy how it endlessly re-structures a very limited set of melodies/motifs, yet remains fresh throughout. If it one wants to see how an impression is made, Les Miz does it in spades.
What musical will you always remember for its book/virtuosic acting?
West Side Story. I love the economy of the libretto – lots of plot and detailed character traits are revealed in a brisk manner, yet we're entertained the entire time. I enjoy a musical book that knows how to put focus on its protagonists, but still gives interesting conflicts/ambitions to the remaining characters… in the case of West Side Story, this is given to every single character on stage.
You're on a desert island and you can only bring on cast recording. What do you choose?
About twenty years ago I found a '93 UK revival recording of West Side Story that blew me away. You get an exciting score paired with great voices and a BIG orchestra. The audio engineering on the recording is brilliant too – it feels like you're in a front row seat at a live performance.
What is your guiltiest pleasure musical?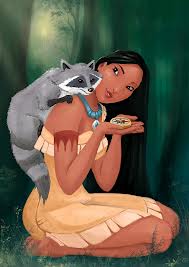 Any of the Disney animated musicals from the nineties. Those films comprised the majority of my exposure to music theatre as a kid. A slightly embarassing story: I sang "Colors of the Wind" from Pocahontas for my first audition back in Saskatchewan (I used to perform in my youth). I auditioned right after this teenage guy who I thought had a decent voice, but my song choice was perhaps a bit stronger – his name was Paul Nolan. The directors behind that audition panel have remained friends ever since, and they LOVE reminding me of how much they were amused by my choice. It would have been cute if I was ten or eleven years old, but I was… fourteen.
What musical will you always remember for its choreography?
The Broadway revival of Chicago. Again, there was such economy to the work – small, compressed choreography had such a large effect. I saw Chita Rivera play Roxie on the national tour and she had such a visceral approach to everything – song, dance, and scenes were seamless… a total delight.
What movie would you love to see musicalized?
A musical adaptation of George Orwell's 1984 could be very interesting. Everyone loves a dystopian, politically-chaotic musical – just look at CATS… right?
---
You can catch Wayne's music direction in March's Elegies.