Jump back with us to 2009's A New Brain, William Finn's autobiographical end of the century musical about a songwriter with creative block who suddenly experiences an attack from an arteriovenous malformation, landing him in hospital and threatening his life. As he proceeds on the journey to wellness through surgery, we are transported through Gordon't hallucinations, inviting us simultaneously into Finn's head when he too was hospitalized for the same thing. Juan Chioran played Mr. Bungee, and got to wear the most exciting costume to ever appear in an Acting Up Stage production.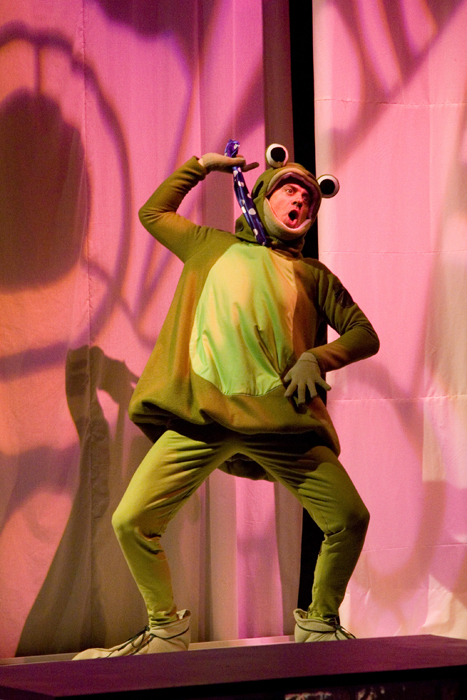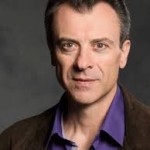 The first thing I think about when I see this photo is "that man needs some therapy". A grown man playing a frog. 
In fact he character of Mr Bungee appears to our hero in his hallucinations and torments him by pointing out all his insufficiencies. He suffers from a rare brain disorder and this is one of its manifestations. Bungee is his real life boss who has become amphibious through the combination of illness and treatment and becomes the voice of fear,doubt and failure . Them's some good meds. 
Our director, the very talented Darryl Cloran assembled a fantastic cast of singing actors who with great skill and heart  beautifully realized their characters. Much laughter, much joy, much pleasure was had. 
This past summer I did The Light in the Piazza at Shaw. That was my second time around with this magical show. The first was a superb production for Acting Up. So a huge thanks is owed to the intrepid Mitchell Marcus for introducing me to it. 
PS:  Mitchell was the unofficial understudy for Mr Bungee. He has the eyes.