Who could forget our 2012, multi-Dora award winning production of Caroline, or Change? With an all-star cast, Caroline, or Change, wowed audiences and critics with its superb blend of semi-operatic musical composition courtesy of Jeanine Tesori, Tony Kushner's cleverly constructed book and inspired direction from Robert McQueen. The centre of all the delightful, insightful action was of course superstar Arlene Duncan, who won the Dora award for her performance as Caroline. As she gets ready for the beginning of Once On This Island rehearsals, she takes a few moments to reminisce.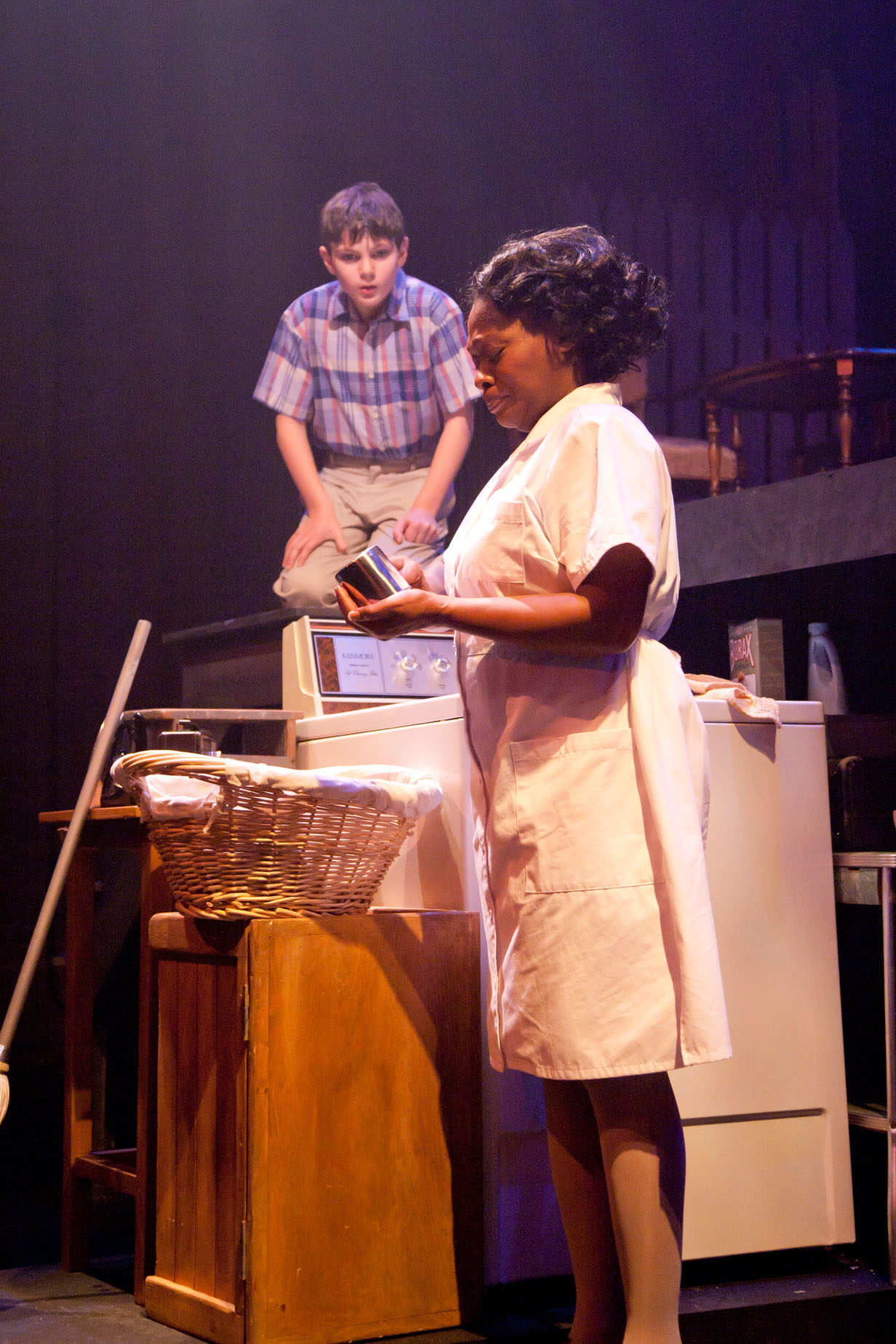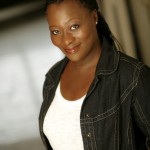 The production of  Caroline or Change was my first time working with the Acting Up Stage Company and I look back on the experience very fondly.  I was a little nervous about doing theatre as I had been lucky enough to have spent the past 8-10 years working in film and television but was eager to get back on the boards. This role musically & dramatically was a huge gift.
I treasure the generosity of musical director Reza Jacobs & the passion of director Robert McQueen and the fun of working with the delightfully talented cast of singer/actors: Neema Bickersteth, Mary Pitt, Nicholas Rice, Derrick Roberts, Cameron MacDuffee, Shawn Wright, Alana Hibbert, Londa Larmond, Sabryn Rock, Jewelle Blackman, Sterling Jarvis, & Michael Levinson. This picture brings back a bucket load of memories and a flood of emotions! It's from the moment when there is a change in the relationship and shift in power between the characters of Caroline & Noah. It demonstrates how like when a pebble is dropped in a pool the ripple effect can be devastating & far reaching. The mutual respect, support & trust within the company allowed us all to feel free to take risks during rehearsals. I loved working with "wee Michael Levinson" who although he was only ten at the time was a passionate professional determined to be the best Noah he could be! While fighting with each other or working through challenging emotional material we both just felt delighted to work together. The relationship we developed onstage & off helped us both to grow as artists & brought a fresh spark to our performances.
Since Caroline or Change, some of the projects that have kept me busy are: (cartoon) "Bobo & Kipi", (webseries): "But I'm Chris Jericho", (comedy pilot) "Home Stuff" &  (film) "The Fighting Man". I'm looking forward to being part of the Acting Up Stage 10th Anniversary season production of Once on this Island!