There's only room for one pair of ruby slippers in this town, Toto, and though Mirvish may be still be figuring out Danielle's shoe size, Scarborough Music Theatre is proud to present a run of The Wizard of Oz which reinterprets Oz like nothing you've ever seen before. Naturally, we had to send them on an MT Scavenger Hunt!

1) The most ridiculous prop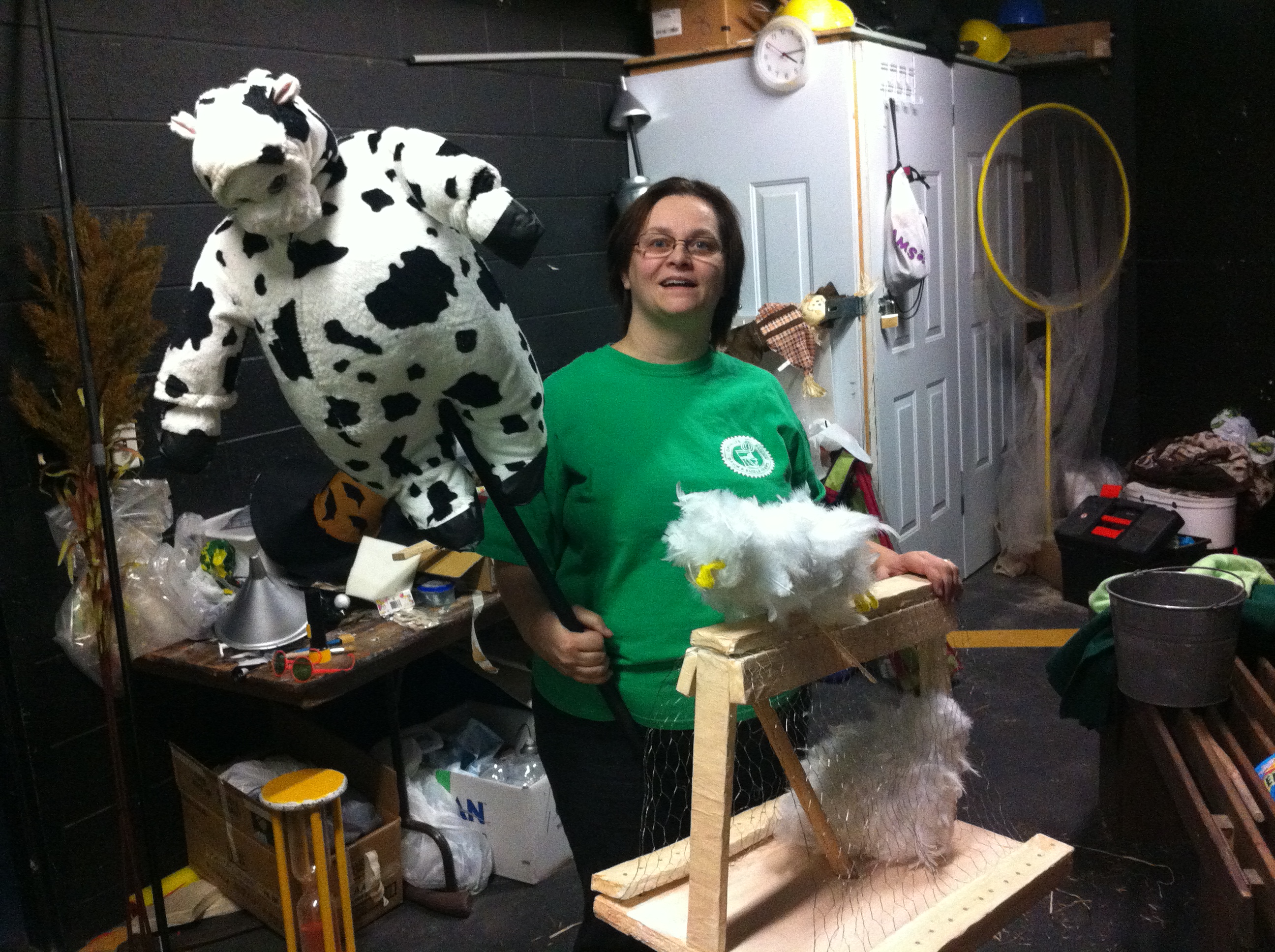 There are a lot of ridiculous props in Oz and I'm still not sure I've seen them all. Many of the most ridiculous props are things that fly around in the cyclone. A personal favourite is the cow on a stick.
2) The most sublime costume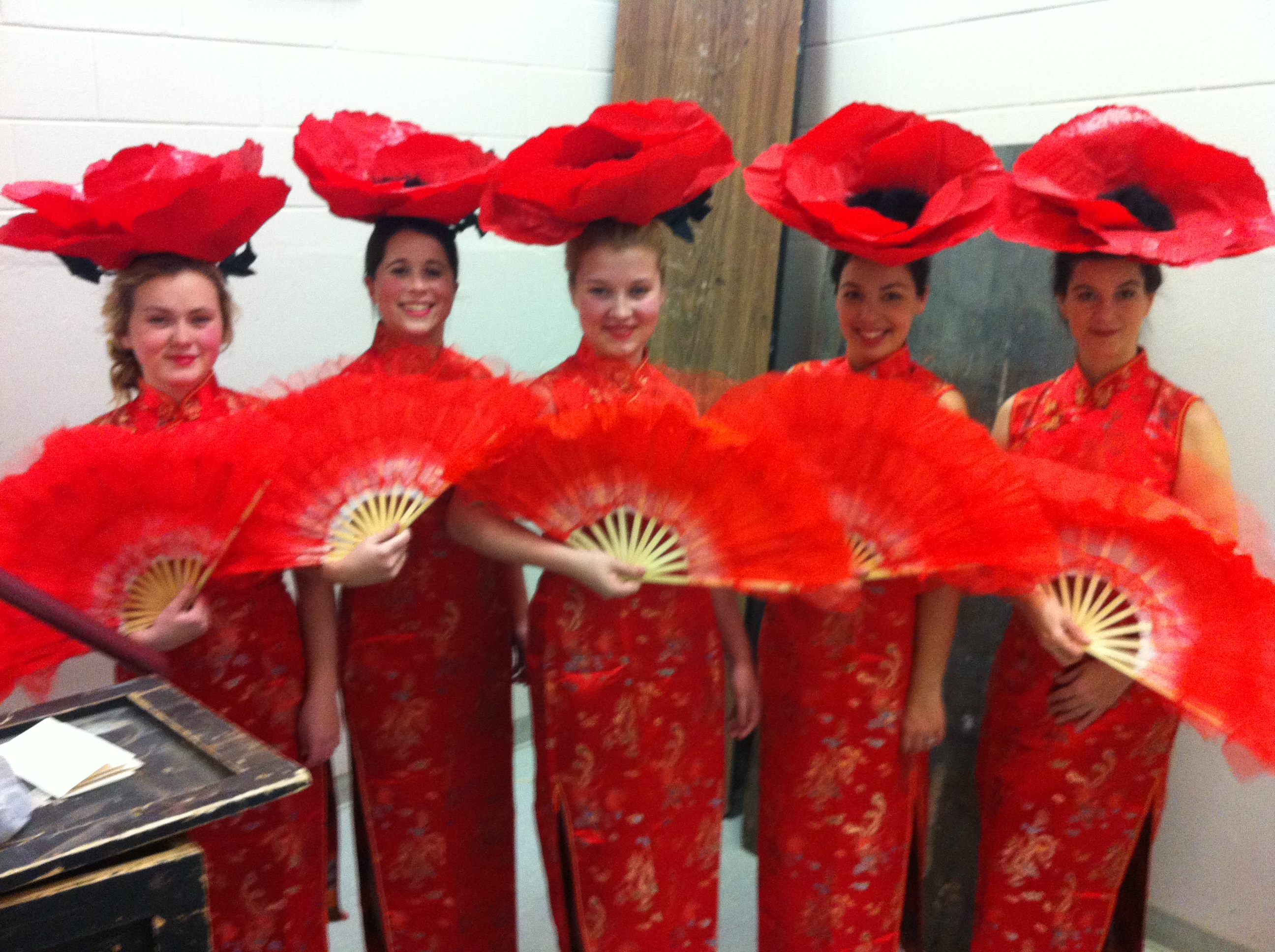 This was hard to narrow down. But the unexpected moment during dress rehearsal that the costumes really caught my eye was when the poppies appeared. Plus with Remembrance Day coming up, including poppies seemed seasonally appropriate!
3) A backstage ritual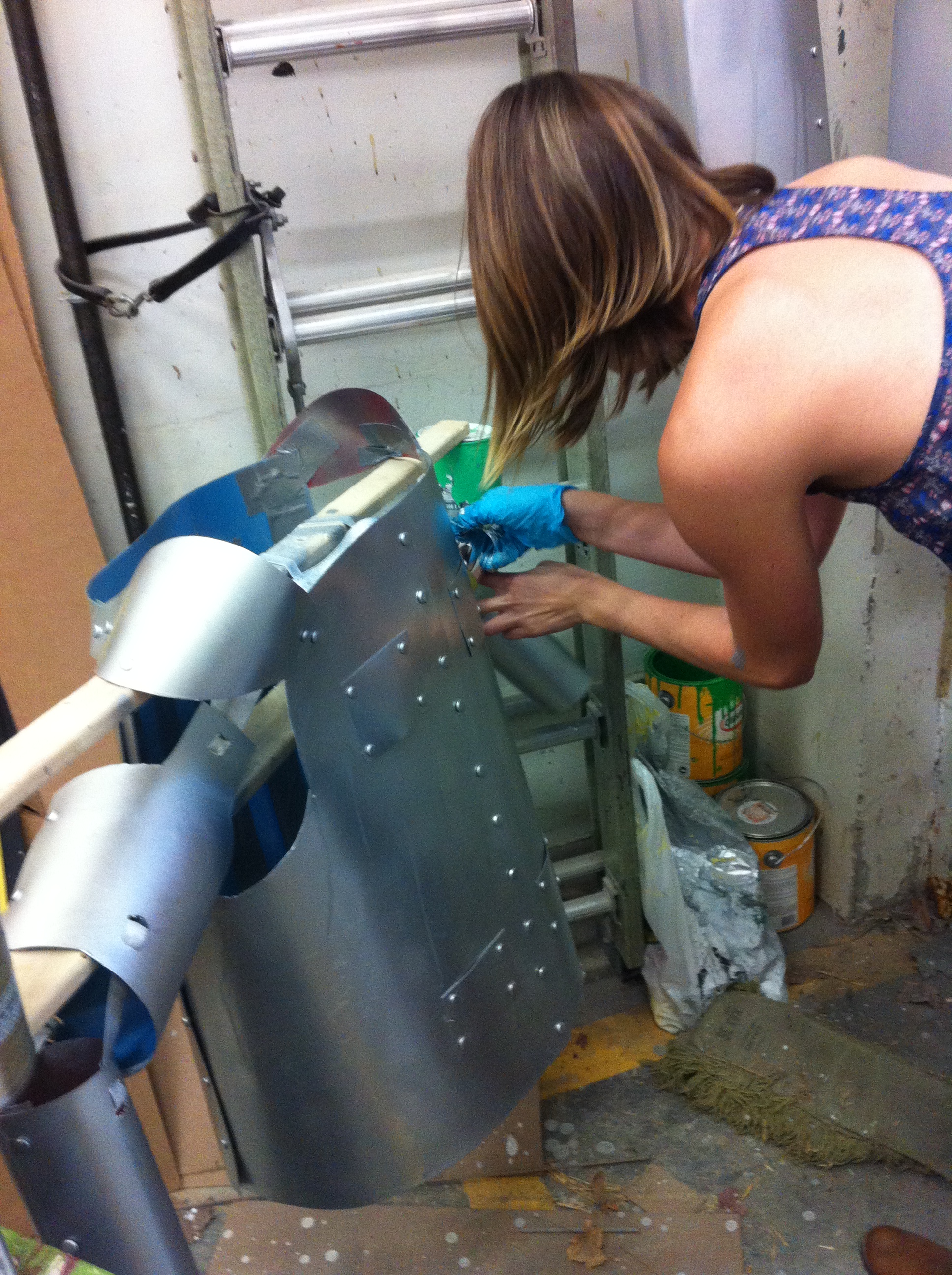 On stage in the Merry Old Land Of Oz the Ozites polish up the Tin Man before his audience with the Great and Powerful Oz. Before performances he usually also gets a touch up because spray paint isn't as durable as real tin and blue plastic marks on the tin take away from the magic!
4) Your favourite moment in The Wizard of Oz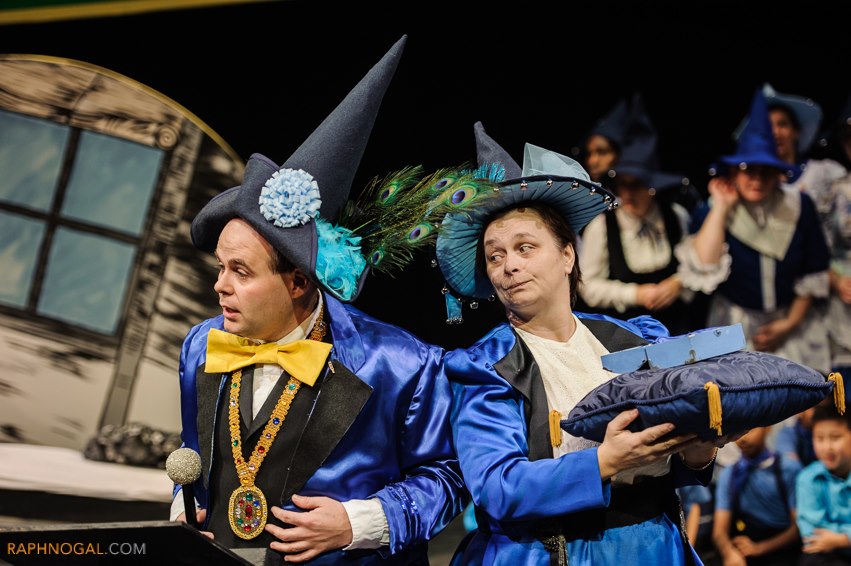 The interaction between the Munchkin Mayor and his wife, along with all the munchkins in the background. They made me laugh out loud a more than once despite only being the focus for a few minutes. Such a perfect moment to illustrate how even the small moments are important!
5) What gets your company through tech week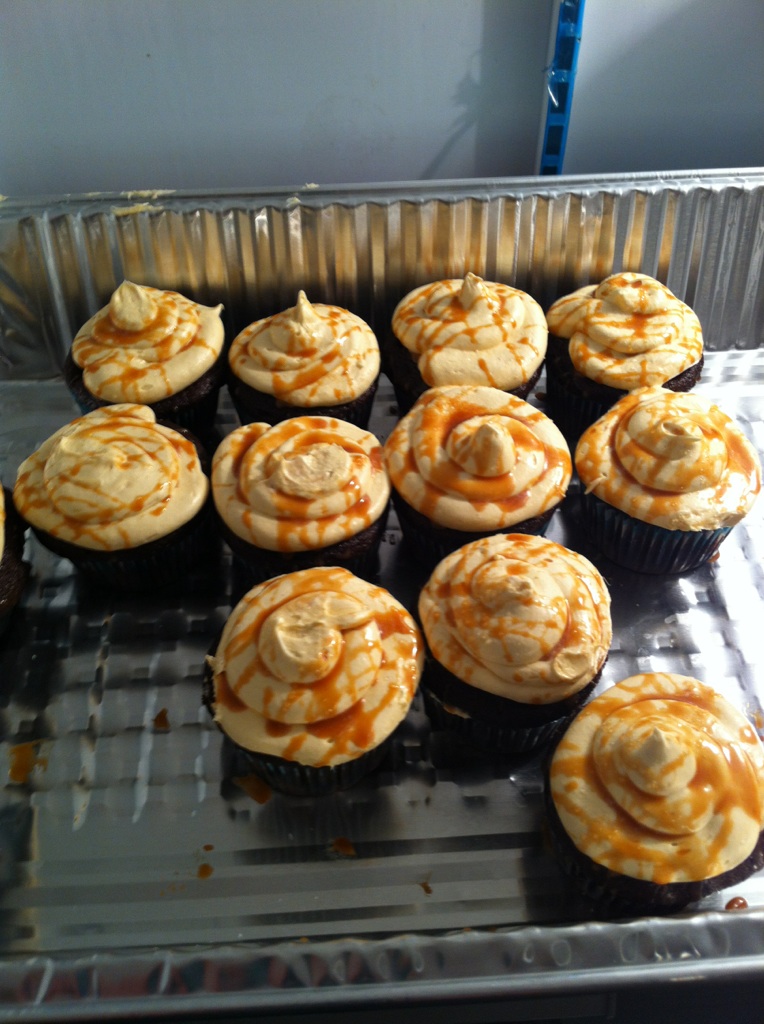 What really got everyone through, was all of the baking done by our Stage Manager Chris and our Producer Shannon – and I'm sure they didn't add to the costume crew's stress at all by making all of the costumes have to be let out just before opening.
6) The most random item in your green room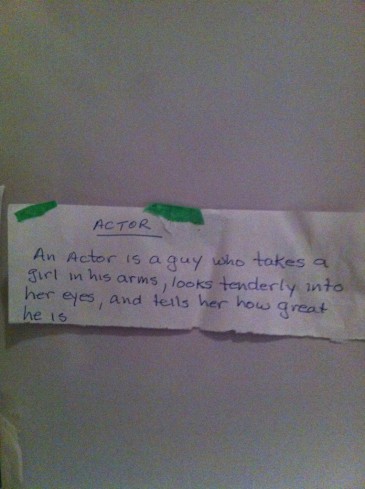 About the most random thing that I've ever found in a green room are these messages that were taped to the wall by someone involved in some previous show. I can't decide if they were more likely put there by an actor who thought they were funny or a crew person trying to put an actor in their place.
BONUS POINTS: Your theatre ghost   Just because [Ed: SMT was so keen, they tried to get double bonus points by inventing their own second category 'Just because.' Since they've already got a perfect score, we went with the cuter photo]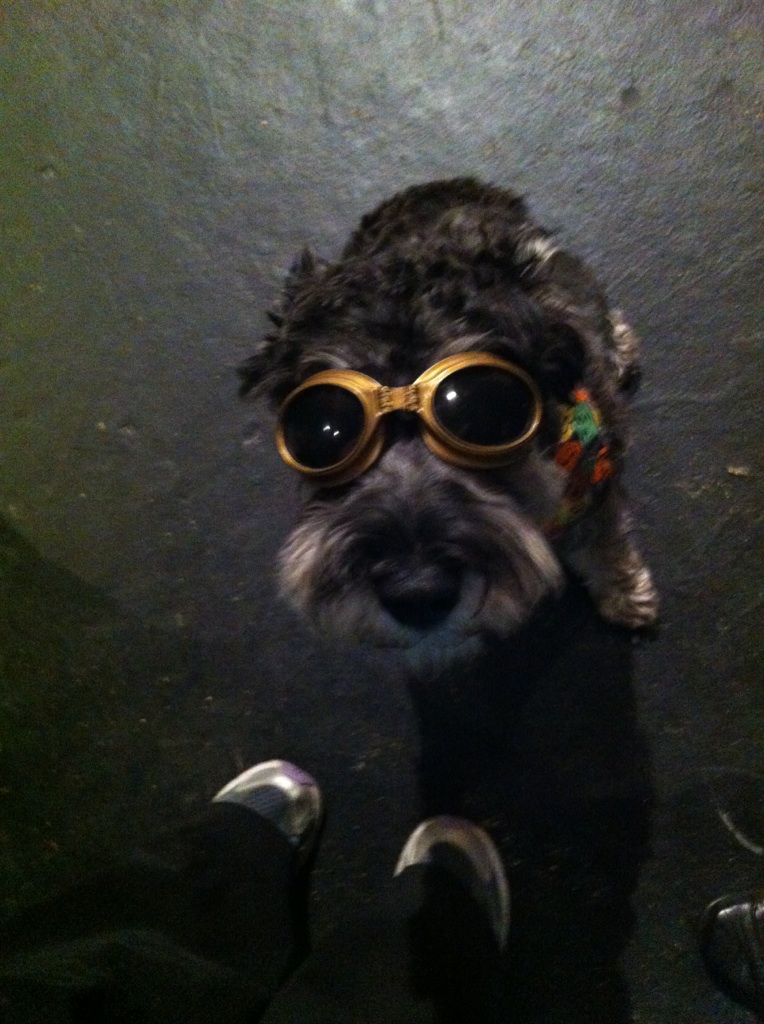 Toto in his Emerald City glasses – just because I couldn't decide if I should consider this for the most ridiculous prop or the most sublime costume.
---
The Wizard of Oz runs from November 1 – November 17 at the Scarborough Village Theatre. Performances are Thurs-Sat at 8PM with a 2PM matinee on Sundays. A special sing along performance will be held on November 10 at 2PM. 
Tickets are $25 and can be purchased at http://www.theatrescarborough.com. 
For more info: http://theatrescarborough.com/SMT_Oz.html