This season, the Shaw Festival is presenting one of the most beautiful pieces of musical theatre ever written, The Light in the Piazza. Actor Jeff Irving who plays Fabrizio Naccarelli in the show and took us backstage for a little scavenger hunt!
1) The most ridiculous prop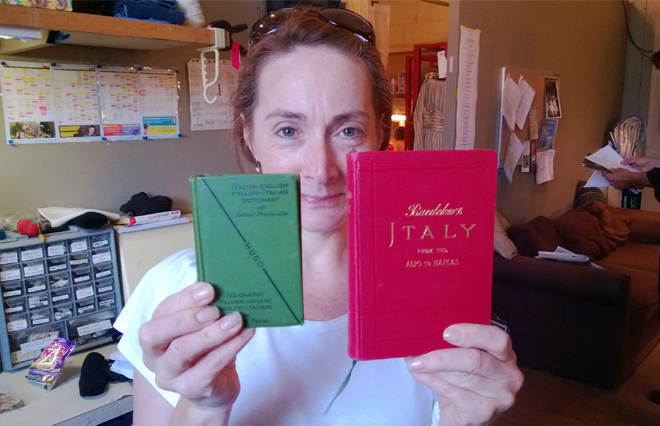 The two books in Patty's hands are an Italian/English Dictionary and a Baedeker. Both are genuine from the time period of Piazza (1953). I use the dictionary and she uses the Baedeker, and the crazy thing about her book is that it is referenced in the show and I believe there are passages that match! Big props to Shaw Props. Ridiculous.
2) The most sublime costume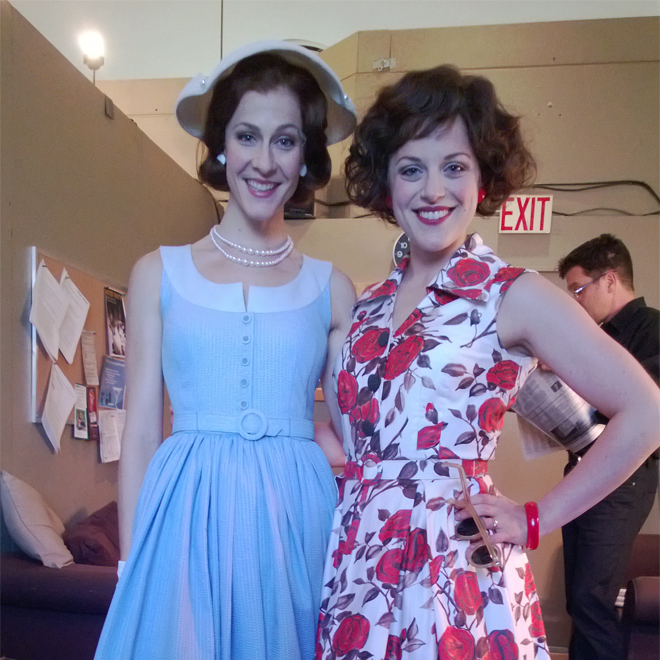 All our costumes are sublime. It was hard to pick. These two, though, are a taste of that sublime. Beautifully designed by Michael and made and detailed by our costume department. We had an Italian woman come to one of our previews and she used to make dresses in Italy in the 50's. When Elodie and Kaylee came out, their costumes made her tear up because they reminded her of exactly what she used to make. Amazing. The sublimestest costumes, I think, are the one's Jacqueline and I get to wear at the end of the show. But I can't give it all away…..
3) A backstage ritual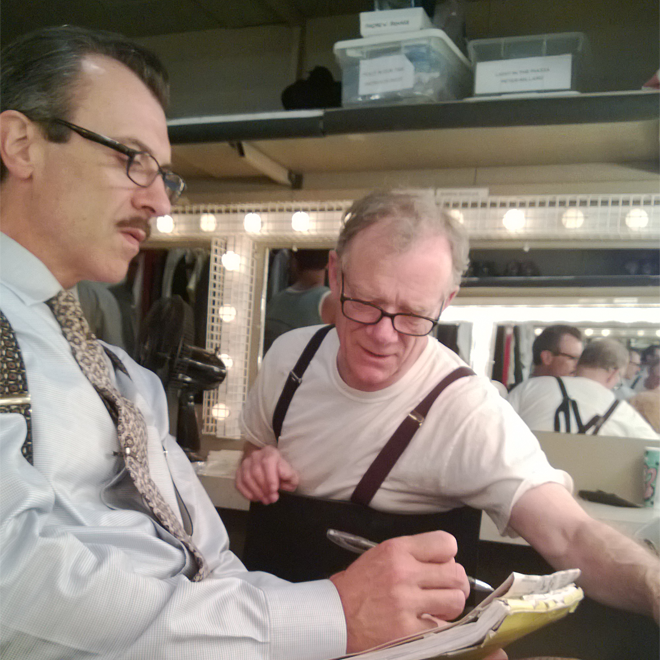 There's stretching, brushing teeth, taking a pee, going over notes. Then there's Cryptics. Juan and Peter, my next door dressing roommates, work relentlessly on solving these mind melters every show. They're pretty smart……….I guess.
4) Your favourite moment in The Light in the Piazza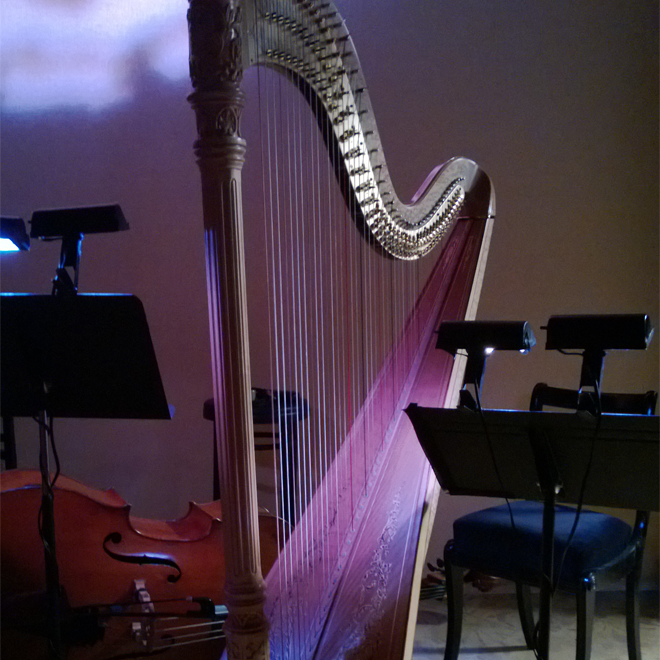 When this beautiful beast starts to sing is my favourite part of the show….and it sings the whole show. It's pretty rare to have a harp in an orchestra and Erica rocks it like no other. There's a point in my last song that it's just me and the harp which is my second favourite, but the tip top is the Overture. Maaaaan, it's sooo good. You gotta hear it. 
5) What gets your company through tech week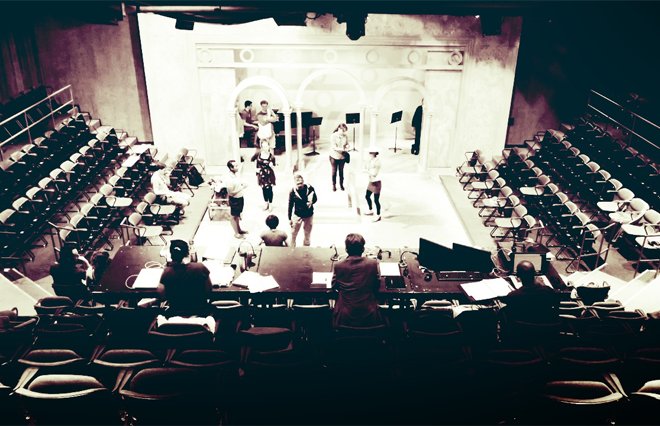 I've taken a crap load of pictures. It's what I like to do. Sifting through them for this blog it became crystal clear that what gets us through rehearsals and tech, cheesy as it is, is Us. We're a small company in a larger company and I couldn't imagine a better group of people to work with. We work hard when we need to, and we laugh or cry when we need to. Nobody's breathing down our necks. There's a real sense of ease and comfort and support that is in the room when we rehearse and the theatre when we play. And it's not just the Players, but the Crew, Stage Management, the Design Team, the Builders, the Interns, the Musicians, Directors, Choreographer……so yeah, basically everyone we work with helps us get through this. A wonderful huge family. Man I love theatre. 
---
The Light in the Piazza opens Friday at the Shaw Festival and runs until October 13. 
For more info: http://www.shawfest.com/