Who could forget our 2012, multi-Dora award winning production of Caroline, or Change? With an all-star cast, Caroline, or Change, wowed audiences and critics with its superb blend of semi-operatic musical composition courtesy of Jeanine Tesori, Tony Kushner's cleverly constructed book and inspired direction from Robert McQueen. As we enter the final weekend of Once On This Island, we sat down with our current Goddess of Love, Alana Hibbert, to reflect on playing the radio along with our Ti Moune (Jewelle Blackman) and Neema Bickersteth.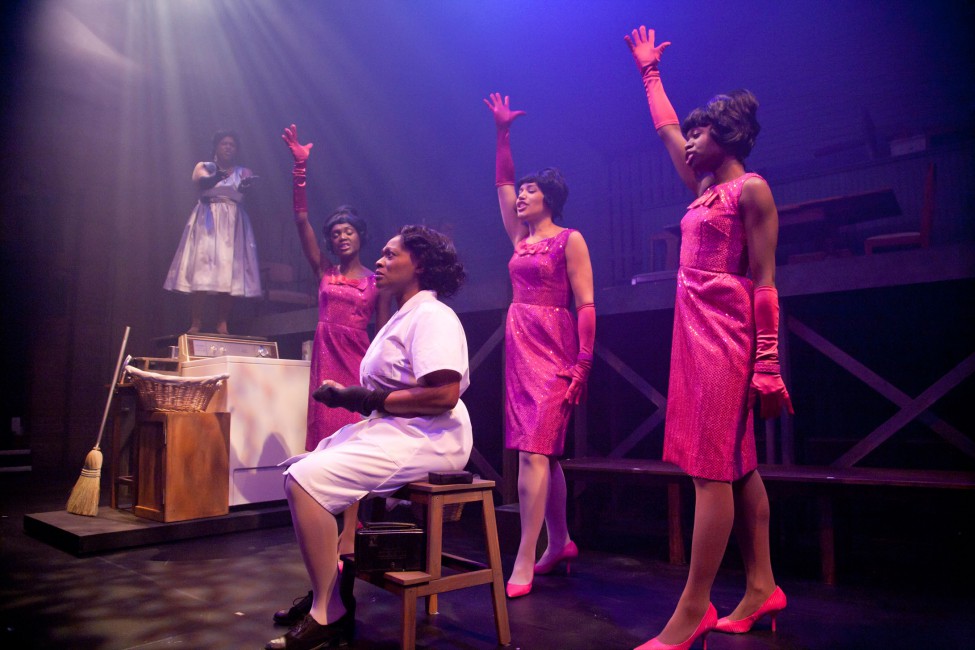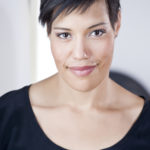 "What shall be?  What lies in store in 1963…or four…" we (The Radio) sang in hushed unison while slowly closing in around Caroline Thibodeaux; the moment captured in the above picture during the 2012 production of Caroline or Change. 
It was a fascinating challenge to inhabit a character that is also an inanimate object—especially when that object is a Radio and personified by a trio of Motown-style songstresses!  Jewelle Blackman, Neema Bickersteth and I took this on together working as a type of "Greek Chorus" that would openly comment and frequently weigh in on the events that unfolded throughout the play.  We spent plenty of time in rehearsal working to establish a cohesive "Radio chemistry." The first time we sat down to sing the opening sequence I remember grinning from ear to ear.  Both Neema and Jewelle are fantastic musicians and right off the bat we had a great sense of each other.  The music is complex but rooted in a soulful 60s girl-group sound and we had a lot of fun experimenting with the amazing harmonies, finding our right blend.  We had just as much fun on our feet tottering around in four-inch fuchsia stilettos drilling our choreography until we moved as a singular unit.  Layering in the task of telling the story and actively engaging with Caroline, into such specific song and dance routines, made the process of bringing the Radio to life rich, complex and compelling.