This weekend is the closing weekend of Elegies: A Song Cycle, and we will be so sad to see this one go. So, as one last tribute to the amazing William Finn, today's throwback is brought to your courtesy of Sara-Jeanne Hosie, or one of the "lesbians-from-next-door" from last year's Falsettos. Like Elegies, Falsettos elegantly straddled the comic and the heartfelt, and featured some killer performers singing some incredible music.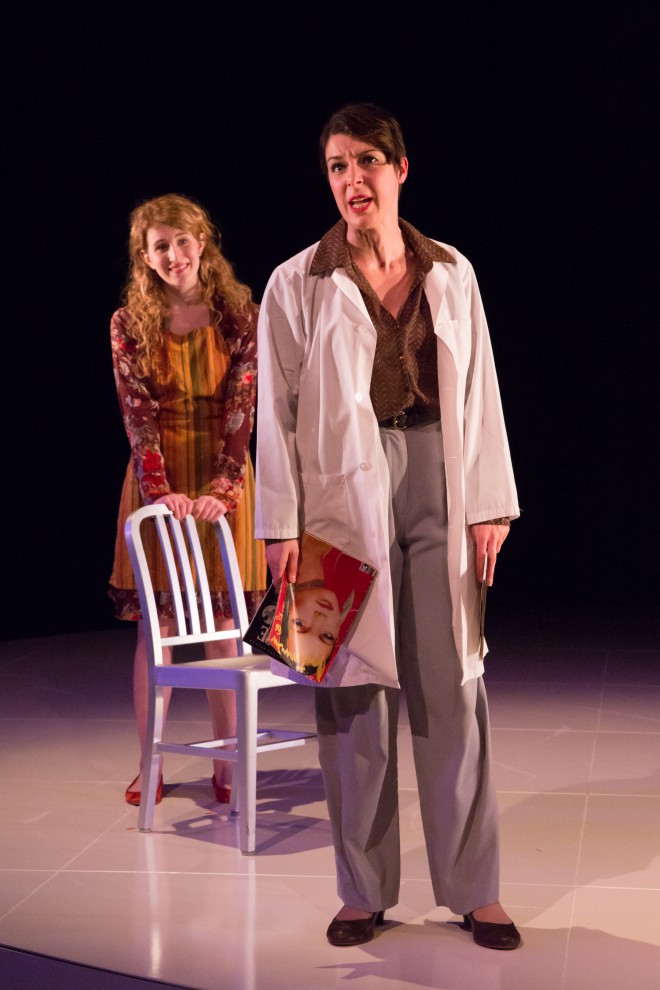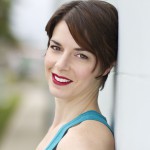 When I look at this photograph I am flooded with wonderful memories. The kind of memories that you hope to make in your theatre career. I see this photo of Dr. Charlotte and my wonderful love interest, Cordelia, and I am reminded firstly of what an inspiring, and safe rehearsal process we had. Robert, Reza, Tim, Mitchell and the whole Acting Up Stage Team welcomed their artists with open arms. It was a rehearsal process where we were invited to try anything, to fail, and to try something else… the BEST kind.
This photo brings back the first Skype call back I have ever experienced in my life… haha. Reza and Robert giving me direction through a computer monitor, so wonderfully bizarre and ultimately TOTALLY worth pushing my couch out of the way and hiring my friend Caitlin to play piano for:) This photo brings back the memory of playing a role that is only in the second act. This gifted me with being able to listen to act one, in awe, as my fellow cast mates threw their guts on the stage. This photo brings back the feeling that no singer ever takes a good photo when singing their heart out. Right? Yes. This photo brings back the unbelievable amount of crackers and food I consumed playing opposite a chef.
But mostly, this photo brings up the feeling that this piece, Falsettos, written by William Finn (who came to see it! side note-amazing), was and IS so important. Important to the people who have lost their loved ones to HIV. Important to the people brave enough to stand up and say who they are no matter what it costs them. Important to the children of gay parents in their journey of understanding and acceptance. And finally, important to those doctors who were there in the beginning, fighting to be heard by colleagues who didn't care about the gay community. Those Doctors desperate to find answers and a cure for this mysterious disease. This is who I am in this picture, Dr.Charlotte, singing "Something Bad is Happening". Truly honoured to have been given the chance to pay homage to those brave Doctors and to tell this story with such an amazing group of artists.